History
At St. Margaret's at Hasbury, we believe that our history curriculum should not only provide children with substantive knowledge about past achievements and events in British and world history but also provide an understanding of the key historical concepts that have shaped our thinking about the society in which we live. History enables children to develop a context for their growing sense of identity, enabling children to make links through their learning about the past and their own lives deepens their understanding. What children learn through history can influence their decisions about personal choices, attitudes and values. Our 'broad and balanced' history curriculum has been designed to foster a sense of curiosity while deepening children's cultural literacy. Through historical enquiry and a focus on the 'big question' children have more opportunities to confidently and independently formulate their own opinions and offer their interpretations about the past from a knowledge rich base.
Throughout EYFS, children begin to learn about the concept of time passing, the past and the present and how this relates to them as individuals.
In Key Stage 1, children begin to develop an awareness of the past and the ways in which it is similar to and different to the present. They are helped to understand subject-specific vocabulary relating to the passing of time, they begin to develop a sense of chronology and they begin to develop an understanding of how different events, local and national, and historical periods are remembered or celebrated today.
In Key Stage 2, our children develop a secure understanding of chronology, particularly in relation to British history while comparing key events in Britain to those that occurred within a similar timeframe around the world. Careful planning ensures that our children's understanding of substantive concepts and knowledge is deepened as they move through the school.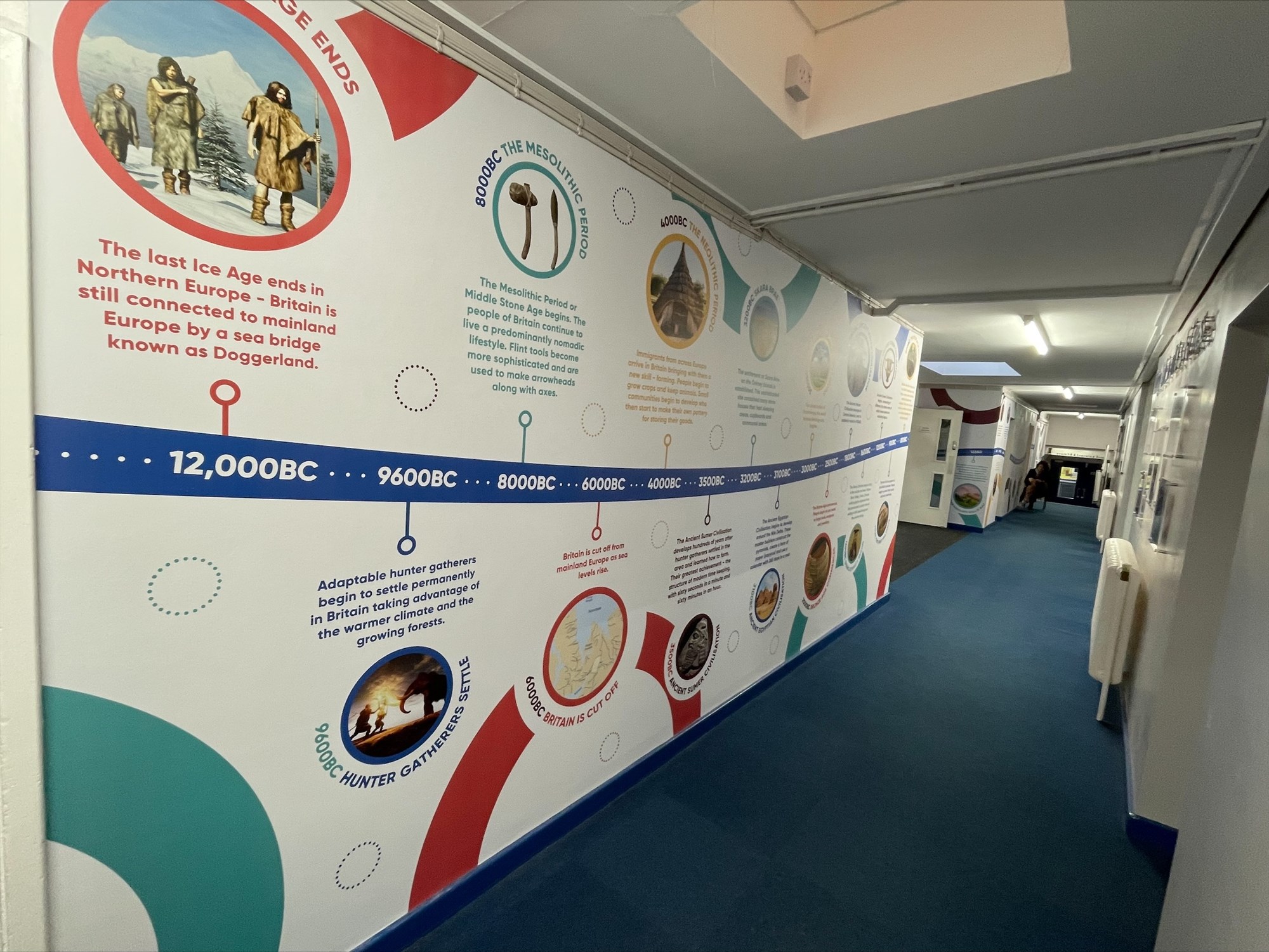 Our History Timeline in our school corridor
National Curriculum Framework- History - Keystage 1 & 2
Overview
Knowledge & Skills