History
At St Margaret's at Hasbury CofE, we use our local environment to support and enrich the learning of history.History is taught discretely across the school to ensure that children build an understanding of the discipline and the enquiry skills associated with studying the past. We support the children's understanding for how and why Halesowen came to be the way it is today by grounding complex historical concepts in a local framework. We have made links with English Heritage in the development of our study of local history, class visits to significant places of interest such as museums and historical sites are planned for across the year groups and where appropriate, in school visitors enhance our children's learning further. By the time the children leave St Margaret's at Hasbury, we hope to have fostered their curiosity in the past with visits to the Black Country Museum, Wroexter English Heritage Site, Compton Verney and The Birmingham Museum and Art Gallery.
In EYFS, children begin to learn about the concept of time passing, the past and the present and how this relates to them as individuals.
In Key Stage 1, children begin to develop an awareness of the past and the ways in which it is similar to and different to the present. They are helped to understand subject-specific vocabulary relating to the passing of time, they begin to develop a sense of chronology and they begin to develop an understanding of how different events, local and national, and historical periods are remembered or celebrated today.
In Key Stage 2, our children develop a secure understanding of chronology, particularly in relation to British history while comparing key events in Britain to those that occurred within a similar timeframe around the world. Careful planning ensures that our children's understanding of substantive concepts and knowledge is deepened as they move through the school.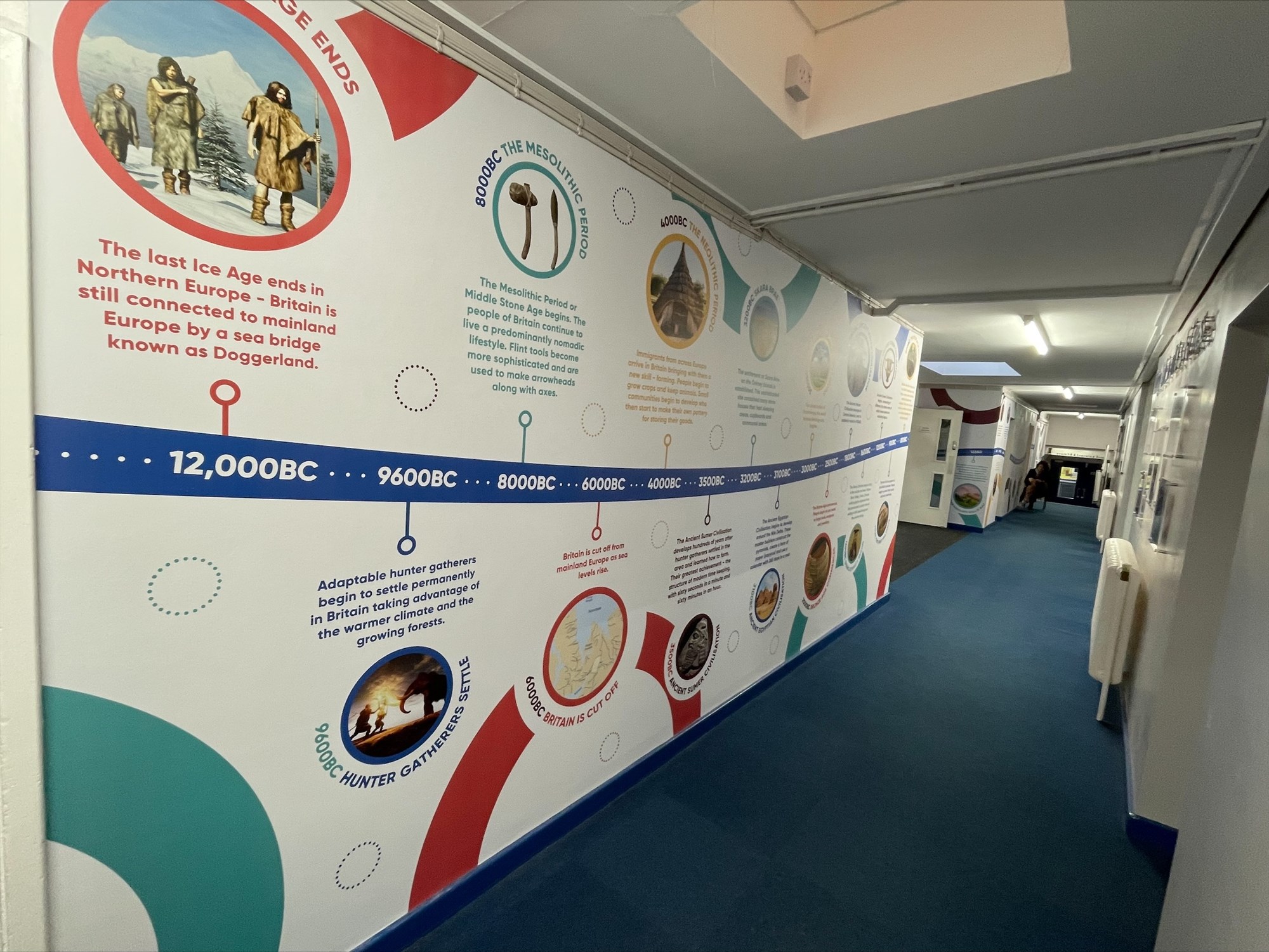 Our History Timeline in our school corridor
National Curriculum Framework- History - Keystage 1 & 2
Knowledge & Skills
Overview